Spectrum Health Internship Program
Spectrum Health and Human Services recognizes the vast benefits that professional field experience provides for upcoming Behavioral Health Professionals. Spectrum Health Interns can expect to receive hands-on training and assistance as they build their professional toolkit.
Spectrum Health ensures full compliance with both the agency's treatment and supervision standards and the students' academic program standards. Our internship program is designed to gradually increase in the amount of responsibility given to students while also promoting independent job skills to parallel the employment experience.
Spectrum Health values our internship program and is invested in our intern's professional success and career trajectory. Spectrum Health offers a unique internship-to-hire program for eligible students.  For more information please email us.
Programs currently accepting Interns:
Clinics
Reentry
ACT
Housing
PROS
Community Team
Nursing
For detailed information on Spectrum programs and locations, please visit our services page.
Placement schedule:
Please note: Internships are limited and students are encouraged to apply as soon as possible.
For Fall (August/September Start)- Submit application by June 1st. June 1st is the last day applications will be accepted for the Fall semester.
For Winter/Spring (January start)- Submit application by October 15th. October 15th is the last day applications will be accepted for Winter/Spring semester.
For Summer (May/June start)- Submit application by March 31st. March 31st is the last day applications will be accepted for Summer Semester.
If you are interested in an internship, please submit the following information: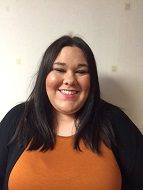 Starting here as an intern seven years ago, I never imagined all the opportunities I would have.
I have grown both personally and professionally, Spectrum Health was a great first step for me as I got the experience of working with individuals from all walks of life, I was provided with a positive and supportive environment that made me want to continue in the field.
Samantha Olrogg, MS, LMHC
Clinical Director
Family Court Program Supervisor