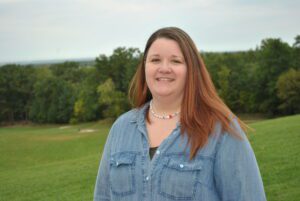 By Amy Shearing, Managing Director of Care Coordination
In honor of Care Coordination Appreciation Week (Oct. 8-14, 2023), I would like to take a moment to recognize the work that Care Coordinators do and the impact they have on our members.
Care Coordinators are the glue between the member, the services they receive, and the team of providers responsible for their care. They are the critical link in assuring our members have the knowledge and resources to be successful in achieving their goals.
A Care Coordinator must have a good understanding of all realms involving the member's physical health, mental health, social health, and situational stressors.
A typical morning might entail running through messages from our members with varying requests ranging from a change in housing status or a loss of benefits. A member may have medication or transportation issues. Some may have experienced a recent hospitalization or incarceration. Others are experiencing financial struggles, or perhaps it's been a bad night and they just need someone to talk to.
The Care Coordinator puts together a plan for the day and begins to prioritize those with the highest needs and hops in their car. We can't forget to mention Care Coordinators work in the field traveling from place to place despite weather conditions, traffic, construction, or any other obstacle that might be thrown their way.
We meet our members at their homes, hospital settings, homeless shelters, provider's office, or other community settings. We do our best to assess the situation and come up with a plan that will connect the member with the needed service or provider to meet their need. That sounds simple to some, but our members struggle with varying mental and physical health conditions that makes these tasks difficult to manage at times.
The member may ask us to accompany them to an appointment, make a call to schedule an appointment, complete an application, or offer some other form of support or encouragement until they are able to do the task independently. Ultimately, that is our goal, to teach self-sufficiency, independence, and provide our members with resources that they can utilize long after we have left the circle.
'Health Homes'… A Core Spectrum Health Care Management Service
A core service Spectrum Health provides is known as "Health Homes." Health Homes coordinate Care Management services for a client's physical, mental health and social needs. The goal is to ensure all those involved in an individual's care are working together and sharing the necessary information in supporting a person's recovery.
This is a voluntary service unless the client is court ordered Assisted Outpatient Treatment (AOT). This is important to mention because the client always has the choice to decline the service. We accept walk-ins, self-referrals, Single Point of Access (SPOA) referrals, or community referrals submitted directly to https://hhuny.org/Members/Make-a-Referral
The client must have active Medicaid, a qualifying diagnosis of Serious Mental Illness (SMI), or two chronic physical health conditions, and they must meet appropriateness criteria including probable risk for adverse event; lack of or inadequate social/family/ housing support; lack of or inadequate connectivity with healthcare system; non-adherence to treatment or medications; deficits in daily living; or recent release from psychiatric hospitalization or incarceration.
After receiving the referral, a Care Coordinator will reach out and request verification of diagnosis, discuss the client's needs, and then attempt to reach the client by phone to schedule a time to meet.
For further information about Spectrum Health's Health Home services, please contact me at shearinga@shswny.org or
call (716) 539-1769.
— Amy Shearing, Managing Director of Care Coordination