This August, Spectrum Health was very pleased to welcome 22 students to our organization as the newest members of the Spectrum Health Internship Program. Overall, the program's mission is to provide truly meaningful field experience that will contribute substantially to the career development of our future Behavioral Health Professionals.

(For further information on the Spectrum Health Internship Program, contact Jamie Davis, Learning Management System    Administrator and Internship Coordinator at davisj@shswny.org)
Spectrum Health ensures full compliance with both the agency's treatment and supervision standards and the students' academic program standards. Spectrum Health Interns can expect to receive hands-on training and assistance as they build their professional toolkit. Our internship program is designed to gradually increase in the amount of responsibility given to students while also promoting independent job skills to parallel the employment experience. Spectrum Health offers a unique internship-to-hire program for eligible students.
As Spectrum Health highly values our internship program and is invested in each intern's professional success and career trajectory; we invited our current interns to tell us what they "feel is most beneficial about your Spectrum Health Internship as you look ahead to your career goals and objectives?"
Here's what a few of them said:
Name: Tizza Creighton
Department/Location: LMHC, Springville Clinic
School: Walden University
Program: Clinical Mental Health Counseling, Specialization in Crisis & Trauma
I feel what is most beneficial about my internship with Spectrum is my experience with my site supervisor and the team at my site. I have been working closely with Stephanie Grden (Clinician IV) and she has made my experience wonderful so far. She is a great mentor for me, she teaches me a lot and makes me feel "at home" at the clinic. She is providing me with hands on learning, I am awaiting access to Millenium/Cerner so that I may begin to learn the system. The other clinicians have made me feel very welcome, also. I appreciate the guidance I am receiving from everyone here at the clinic, everyone has been very helpful and kind. I look forward to coming to the site each day.
Name: Ashley Evans
Department/Location: 326 Orchard Park Rd.
School: Niagara University
Program: Clinical Mental Health Counseling Graduate Program
My experience with Spectrum Health has been wonderful so far. I am enjoying the rapport building with all of the staff at my location and my supervisor. I have had the opportunity to   observe both individual and group sessions throughout my time so far. I have been able to observe a majority of sessions with children, adolescents, and teens and am looking forward to learning more. My goal in the future is to primarily work with children and adolescents and can see myself advancing my career here with Spectrum Health.
Name: Taylor Judd
Department/Location: C.A.R.E.S.
School: University of Phoenix, Medaille and Niagara University
Program: Clinical Mental Health Counseling
I have amazing supervisors who are full of knowledge and help me with anything that I ask of them. They have been supportive and overall show interest in my well-being.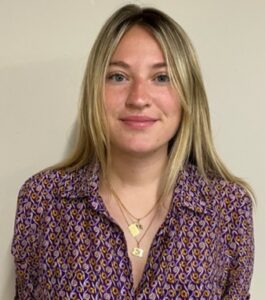 Name: Olivia Kowalski
Department/Location:  2412 Seneca St.
School: University at Buffalo
Program: Psychology and Health & Human Services
I feel that the most beneficial thing about my internship here at Spectrum Health is the hands-on experience.
I knew I wanted to go into counseling, but I never really knew what that kind of career would look like, so being able to see the day-to-day work life of the counselors here is very eye opening and allows me to prepare for my future career.